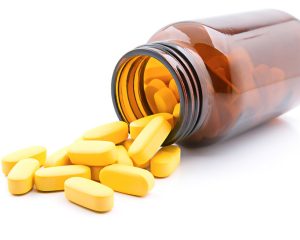 I just celebrated three years working in the pharmaceutical space. The simplest explanation of what I do is to market strategy and communications that drive product awareness and, ultimately, customer purchase of a suite of clinical trial solutions.
In layman's terms, I advertise solutions that help get medicine to the market faster.  In my role, I have no contact with patients or involvement with the implementation and/or execution of clinical trials.  However, this access that I am granted does give me a special perspective.
I had a conversation with an individual whose job is to lead clinical trial diversity for a large pharmaceutical organization.  This individual was sympathetic and resolute in how they face the challenges associated with achieving the application of diversity in the trials that their company implements.  However, they pointed out that the necessary allocation of resources and commitment was the greatest and most daunting challenge they face on an ongoing basis.
"I am able to make compelling arguments (to my superiors) in favor of diversity in clinical trials. But without a model that shows an immediate return on investment, the need is nothing more than a conversation without a resolution."
In another example of industry complacency, I reflect on the global and domestic industry conferences, seminars and meetings I have attended.  As part of their programming, they offer what is billed as the "patient perspective."  This is typically a panel or round-table discussion that includes patients who are trial participants. Without exception, the patient representation did not include people of color.  When I questioned this lack of diversity, the responses were a mix of bewilderment as to "why" I would ask the question and an often-repeated refrain of we could not find any minority patients.
How do we understand the impact of drugs on race when the minority participation in trials is underrepresented?
According to the U.S. Census, Black or African-Americans represent 13.4% of the U.S. population.  The FDA has reported only 5% participation in clinical trials by the same population.  This under-representation suggests not only a systemic industry problem, but (it) begs a larger and more important question — Are new medications effective and viable for all populations?  The racial composition and make-up of individuals enrolled in trials that lead to approval of drugs must be comparable to the overall population.  This is especially true if the medication is going to be effective once approved.
New York Times opinion columnist Charles Blow was the first to raise the issue of racial disparity in his April 1st column, The Racial Time Bomb in the COVID 19 Crisis.  My conclusion was that, under normal circumstances, it was vitally important to address the challenge of finding ways to increase minority participation in clinical trials.  Given the onset of the pandemic and its affects on African-Americans, it is absolutely critical.  Diversity and inclusion is not a nice thing to do. It is a bridge to building trust with what has historically been, with good reason, a skeptical and resistant audience.
Change starts at the top.  I experienced this first-hand while working on the McDonald's brand.  While the company is best known for selling hamburgers and soft drinks, it has also been the benefactor of unprecedented powerful consumer connections.  McDonald's understood that there is never one simple solution to building a trusting relationship.  But by demonstrating community commitment, engagement and investment, McDonald's was able to effectively tap into what its brand stands for in the hearts and minds of African-American consumers.
Dr. Althea Maybank, the American Medical Association's Chief Equity Officer and Group Vice-President sums it perfectly in the NBC News article, "A COVID-19 Vaccine Will Work Only If Trials Include Black Participants."
"With any relationship, you build it," she said. "Folks doing work from leading institutions have asked, 'How do we build trust?' Well, it's not rocket science. It's about building relationships. Are you getting to know me beforehand? Are you speaking in a language I understand? Are the concepts broken down so that they are digestible? Are you present? Are you giving resources to our neighborhoods beforehand? That's not rocket science. It's building a relationship. That's how you build trust. And trust is a fundamental value in humans. There's no rocket science behind it."