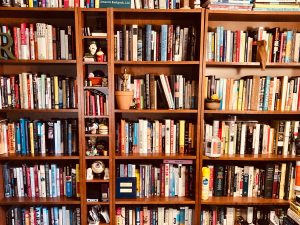 On the eve of what is the most important presidential election of my lifetime, I am especially concerned and troubled about the increasing racial division engulfing our country…and the world.
There are not "good people on both sides."  There is no good or positive side to acts that embody evil or malice.  Far too much of the dissension is the product of racial discrimination and racial bias. In the United States we are reckoning with having long overdue conversations about racial injustice.  No matter who wins the election, these conversations, though uncomfortable, can no longer be pushed aside. The rest of the world should take note that bias –  both implicit and explicit – inflicts pain, disrespect and oppression.  This is a new realization for many. But for people of color and other minorities, the sting of bias is a fact of life.
"Last month, in an incident that made headlines in Britain — and spurred a public apology from the acting head of the country's court system — Ms. Wilson was shouted at for entering the court to defend her client, one of three times that day she was assumed to be a defendant."
Alexandra Wilson, an Oxford graduate and lawyer in London, shared her painful reality in "What a Barrister Looks Like: A Young Black Woman Paves The Way". Her story relates how she was ridiculed and subjected to acts of racial bias, and how she has chose to deal with it. I encourage you to click the link and read the article for a greater understanding of her story and the role bias played.  She used this moment and the obstacles to initiate change.
"…[S]he wants to lift up other women of color who are making their way into the profession. This year, she founded Black Women in Law, a community for aspiring lawyers and women already in the field. The group has close to 600 members who connect for conversations, advice and mentoring and organizes online events for schools."
Bias hits home in moments that to others may be minor, but are, in fact, revealing. I have bookcases in my office that are visible when I'm in work-related Zoom meetings. Some colleagues  ask questions like, "Are those your books?" "YOU read all those books?" "You didn't strike me as someone who reads books…that's a lot of books." Mere innocent curiosity or perhaps non-reflective implicit bias? I wonder if those questions would have been asked of a white person in the same environment, because what I heard is "What are YOU doing with all those books" "You read?"
When I was developing marketing programs for McDonald's, there was an initiative called 365Black. Central to the theme was that celebrating Black history isn't about a day, a week or a month.  That basic premise of 365Black takes on even greater significance and power today.  Open conversations about racial injustice is one way for us to begin healing and repairing the systemic ravages of discrimination.  Change through deeds and actions is another.  Alexandra Wilson chose the latter. By her actions, she proves that Black history is made everyday.
"It's so important that kids see Black female lawyers," Ms. Wilson said. "I didn't, and I wanted to."